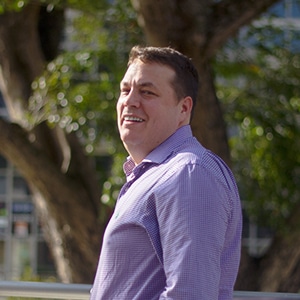 Kai Hackbarth
Kai Hackbarth has been working as an evangelist at Bosch Software Innovations since July 2016. He previously worked at ProSyst Software, which Bosch acquired in 2015. Kai Hackbarth plays a pivotal role in technical standardization in the OSGi Alliance, of which he is also a Board of Directors member. He served as Co-Chairman of the OSGi Residential Expert Group from 2008 to 2018. Kai Hackbarth furthermore coordinates a wide range of Internet of Things (IoT) research projects. He specializes in smart homes, automotive applications, and the IoT. Last but not least, he closely follows the latest trends in these three sectors and provides regular guidance on the strategic positioning of the corresponding product portfolios at Bosch Software Innovations.
Prototyping platforms for any IoT use case
Internet of Things is becoming the heart of more and more projects. Each IoT project starts with a PoC prototype. This workshop will walk you through what a prototyping platform is and how it impacts the development of a project. Using the Bosch XDK, we will go through what such a board offers as sensors, connectivity, functionality and extensions and interesting examples from the real world. Bosch and Zuhlke developed the platform to encourage community development and open source coding thus we will see some live coding on the stop.
Internet of Connected Everything
Connectivity is transforming all kind of domains – not just smart homes but also industry, buildings, agriculture and mobility. IoT has finally reached the corporate sector and is now being increasingly commercialized. As predicted Bosch alone already has more than 50 million of connected devices! . In 2025 all our products either possess intelligence themselves, or AI will have played a key role in their creation.  In their keynote address, Dr. Pavlin Dobrev and Kai Hackbarth traces Bosch's evolution to an IoT company.  We will dive into the reference architecture for IoT domains like connected building, retail, smart architecture. For Bosch, Things are the most essential part in IoT. We design them to the requirements of IoT: Aware, Autonomous and Actionable.
Key findings:
Bosch transformation from a traditional manufacturer to an IoT and high-tech company: Challenge accepted
Innovation is part of our DNA
Bosch embraces sustainability:  climate neutrality worldwide by 2020 and new solutions for better air in cities
Nobody can do IoT alone: IoT platforms, software, and developers
The impact of open source and agile organization