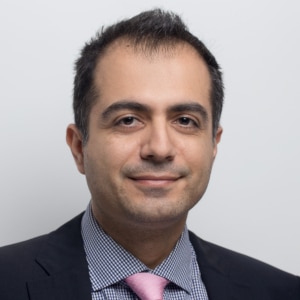 Ioannis Kolaxis
Ioannis Kolaxis is a Software Architect at Atos Greece, developing innovative software products for Unified Communication and Collaboration (UCC). He likes sharing his knowledge & experience with the developer community, speaking at conferences like Oracle Code One 2019 (San Francisco, USA) & local meetups, such as the Java Hellenic User Group (Athens, Greece) & Thessaloniki Java Meetup (Thessaloniki, Greece). He frequently writes articles on LinkedIn and Developer Zone, focusing on Software Engineering topics, like Java and Software Quality. He is certified as a European Professional Engineer (EUR ING), and a Professional Scrum Master (PSM I). In 2017, he was awarded by Atos with the title of "Senior Digital Expert", as a recognition of his technical expertise and professional accomplishments.
How to Improve the Quality of Your Application (I Wish I'd Known This Earlier!)
Do your customers keep complaining about bugs in your software application? Does it take you too long to fix bugs and implement new features? If yes, then you may have issues with the quality of your application. This session provides practical advice on how you can improve the quality of your software application. The speaker shares with you all the lessons he learned while working as a software engineer for a big, complex enterprise application, discussing which techniques worked and which ones failed and providing actual examples and metrics from that application. It's assumed that you have already experienced the struggle of maintaining a defective software application and that you aspire to building software of top quality.